Optimize Your Health With the Top 5 Wellness Apps
Technology has opened up new possibilities for taking charge of your health. Wellness apps put insights, guidance, and convenience right in your pocket. Whether your goals involve eating better, getting fit, or feeling your best, clever apps can help you build healthy habits with ease.
From nutrition scanners to AI-powered coaches, these digital tools aim to make optimized wellbeing accessible to everyone. But with so many options, it can be tricky to identify the most effective apps worth downloading.
To help, we've compiled the top 5 must-have wellness apps to level up your health. Each offers unique benefits to support your journey. Read on to determine which one best matches your needs.
MikeAI acts as your personalized AI health and fitness coach. Get customized workout and meal plans tailored to your specific goals that adjust over time. Ask questions 24/7 to MikeAI's FitnessGPT chatbot.
Pros:
Adaptive workout and diet plans
Knowledgeable AI chatbot
Access to health coaches
Cons:
Requires internet connection
Payment required for full access

Foodvisor simplifies healthy eating with its enormous database categorizing recipes and products for various diets. Discover new food ideas and use barcode scanning and logging to stay on track.
Pros:
Great for specialty diets
Barcode scanning
Robust food database
Cons:
Limited basic nutrition info
Many features require premium
EQOLabel is a unique platform that packs a lot of utility for people following nutrition and healthy lifestyles. The food database allows you to get tons of detailed information about products right in the store by simply scanning the barcode on the package, no need to install additional apps, works right from your browser. The platform integrates unique algorithms with AI, which provide extensive product analysis capabilities. Scan product barcodes to create recipes, view ratings, find alternatives and more.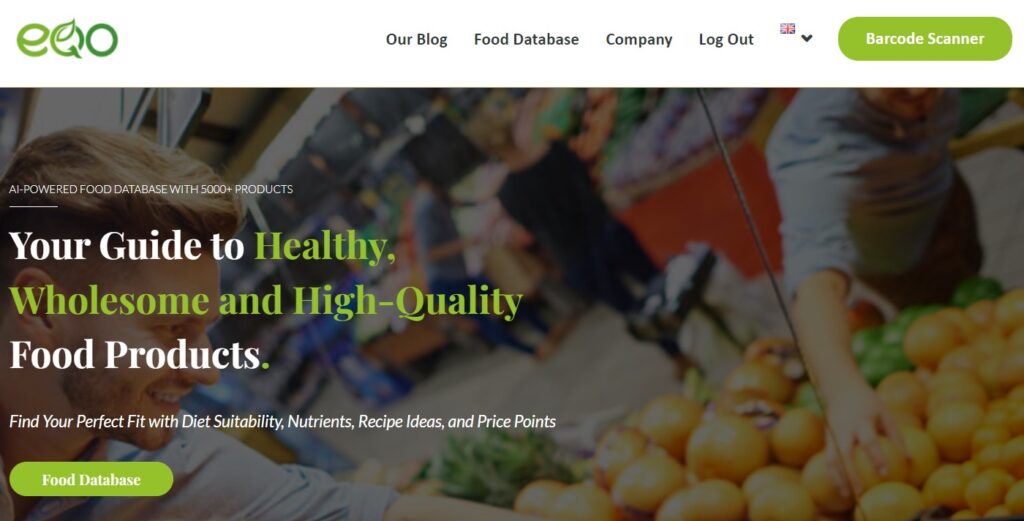 Pros:
AI produtc analysis
Ingredient explorer
Free access
Cons:
Smaller product database
Currently only available as website
Yuka makes reading nutrition labels a breeze. Scan barcodes to get products graded A-F based on sugars, additives, vitamins, sustainability and more. Find healthier substitutions.

Pros:
Easy to understand ratings
Wide product database
Nutrition label education
Cons:
Some counterintuitive grades
Mainly focused on packaged foods

Let AI be your personal trainer with FitnessAI. Get workouts tailored to your goals that adapt daily through machine learning. Easy tracking and logging.
Pros:
Workouts customized by AI
Daily adjustment by algorithm
Progress oversight
Cons:
Less personalized than a real trainer
Limited exercise types and focus areas
Wellness apps make it simple and engaging to improve your lifestyle. With benefits like easy tracking, crowd-sourced data, barcode scanning, and AI-generated plans, these apps provide invaluable assistance on your health journey.
While no app is perfect, selecting one aligned with your goals can truly make a difference. So explore the possibilities, pick an app that resonates with you, and start optimizing your wellbeing today. Your healthier self will thank you.
Optimize Your Health With the Top 5 Wellness Apps